Description
THE EZBoxx Lite Media Device
Budget-friendly 4K Streaming
Universal Android Compatibility
This unit will give you our best Live Tv option for 12 months. That includes all Live Tv from the USA, Canada, UK, and Latin and online sports. You will also be able to use free applications like Cinema HD or other apps for your On-Demand needs. The support service is 12-months in duration. The first year is included in the price. After the duration, it is just $110 a year for all tech support, customer support etc. The unit we use for this is the Formuler Z10SE, an official Google device that balances advanced features and price in order to offer the most cost-effective device to end-users. Easy-to-use TV optimized Launcher and universal Android app compatibility make this the perfect device for cord-cutting. Exclusive access to Formuler's MYTVOnline 2 app is included. With the YouTube Video collection, Facebook Group your tech support and customer support needs will be met Specifications
Output Resolution: 4K (3840 x 2160)
CPU : RealTek RTD1319
GPU : ARM G31 MP2
RAM: 2GB DDR4 @2400MHz
Storage: 4GB eMMC
Operating System : Android 10
---
Networking
Wireless : 2.4G 1T1R
Ethernet : 100M
---
Decoder
Video decoder : [email protected], AV1, H.265(HEVC), AVS, H.264(AVC, MVC), Real, MPEG1/2/4, VC-1
Audio decoder : MPEG-1 Layer 1,2,3(2-CH), MPEG-2 Layer 1,2, HE AAC V1/V2
Support Language: Global
DRM : Widevine L1, L3
---
Dimensions
Length: 88mm
Width: 88mm
Thickness: 17mm
Color: Black
---
Ports
Power Input : 1
USB2.0 : 1
HDMI : 1
LAN : 1
---
Power input
Power rating : 12VDC / 1A
Power Consumption : Max. 12W
Standby Power : Max. 0.5W (Ultra low power)
---
Optional
ATSC USB Tuners:
Hauppauge WinTV-HVR-955Q (2040:b123)
Hauppauge WinTV-HVR-955Q (2040:b150)
Hauppauge WinTV-dualHD (2040:026d)
DVB-T USB Tuners:
Hauppauge WinTV-dualHD (2040:0265)
Geniatech MyGica T230 Black (0572:689A)
Geniatech OEM T230 White (0572:c68a)
The terms HDMI and HDMI High-Definition Multimedia Interface, and the HDMI logo are trademarks or registered trademarks of HDMI Licensing LLC in the United States and other countries. Covered by one or more claims of the patents listed at patentlist.hevcadvance.com. *Requires Internet connection. Availability of services varies by country and language. Subscriptions for services may be required. *Recording and Timeshifting require external USB storage device or NAS. *HDR10+™ logo is a trademark of HDR10+ Technologies, LLC.
30-day money-back guarantee
Are you tired of being stuck with sky-high cable fees on top of additional monthly charges for renting a DVR for each television in your home? What if you could cut the cord without having to go through major contortions to get the sports and entertainment you crave? No more having to pay for a channel package or sports event when you contact The Boxxmen and purchase one of our streaming media boxes. Powerful and compact, it allows you to stream live television, online shows, games, and cable at a fraction of your current rates.
Say goodbye to paying more for programs in HD, and having to cut back on entertainment to save money on soaring cable fees. Currently, each product you pay extra for (you know their names). Why can't you keep that money in your pocket? Don't keep looking for skinny packages to save money. Get total access to the full menu of entertainment for a one-time-only cost.
Who knew that this would be a life saver for my kids. Controlling the content they watch has been helpful and the Parental Controls a lifesaver.
I absolutely love my box. It has saved me over $100 a month and I get all the boxing fights. Free. Worth every penny.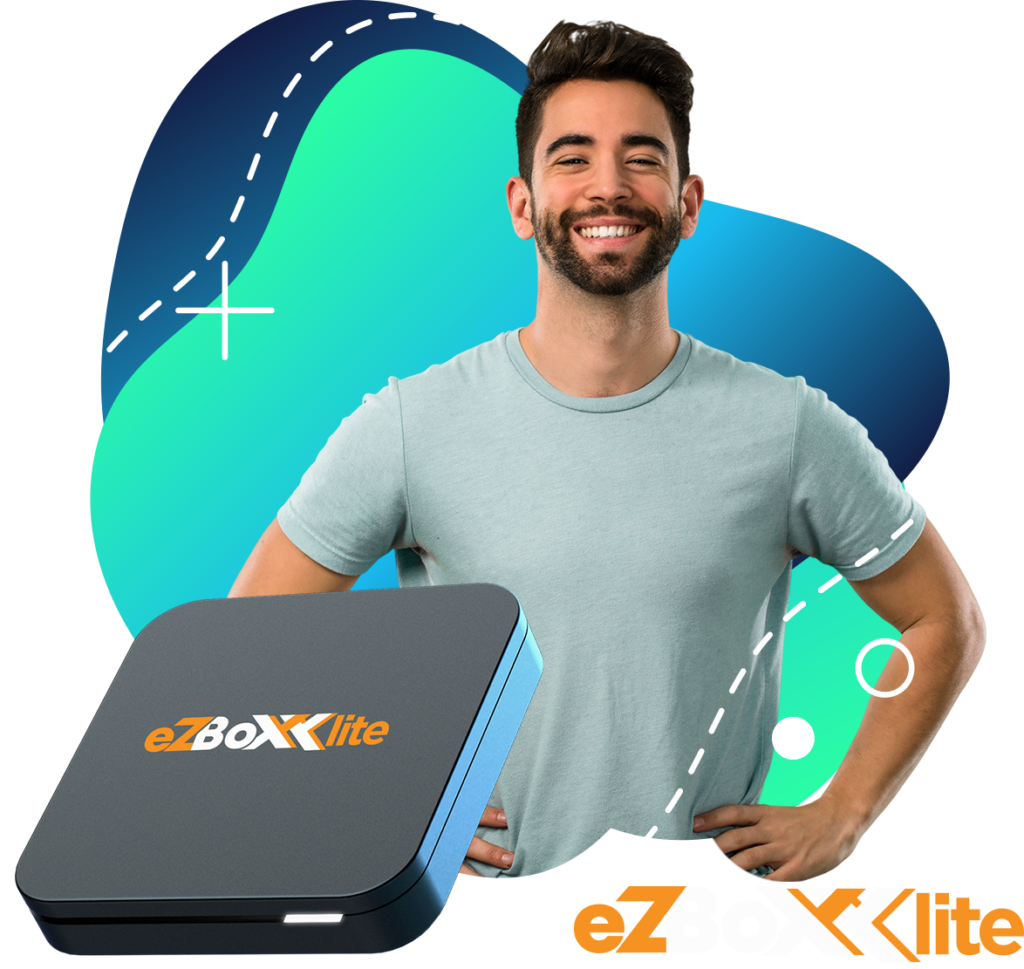 GRAB YOURS TODAY!
EZBoxxLite